For over 40 years the Presidents Ladies' Association (PLA) has had two leagues, one is an 18- hole weekend play and one a Monday evening 9-hole league. The PLA has many levels of play and an outstanding group of ladies. We play by the rules and keep a handicap to allow us to have the opportunity to play other courses at a competitive level. We have fun scrambles and play mixed tournaments. To close out our golf season we have an awards banquet. Our fun bunch of ladies welcome you to join us! If you are interested, please do not hesitate to call or write. Looking forward to all new members!
Contact info:
Laurie Graham, President
Presidents Ladies' Association
617-413-5023
[email protected]
Congratulations to Liz!
Congratulations to Liz for her hole-in-one at Crosswinds!!!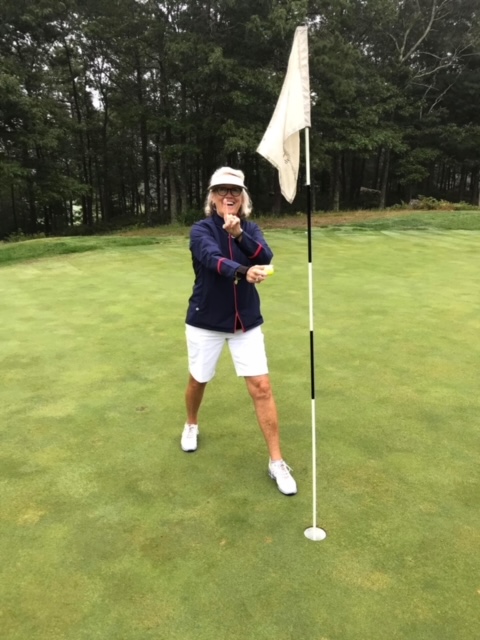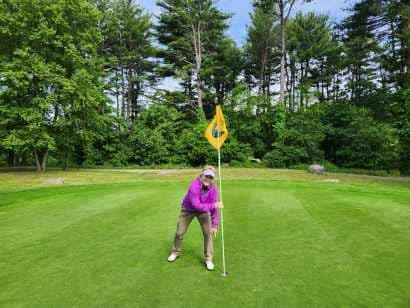 Hole in One for Gail!
Congratulations to Gail Keefe for her hole-in-one on the 13th at Franklin Park !!!Meg, Danielle and Elizabeth witnessed the event! Cheers!
Congratulations to PLA Spring Team #2
Congratulations to PLA Spring Team #2 (Carol Mather, Chris O'Neill, Paula Morgan, Liz Harrington, and Sue Canavan) for winning MassGolf Spring Team competition Cup 17. The 5 week long competition was close, but President's came out on top in the final week!!! Other teams in the cup were Woodland, Dedham, Granite Links, Norfolk, and Thorny Lea. GREAT JOB!!!!!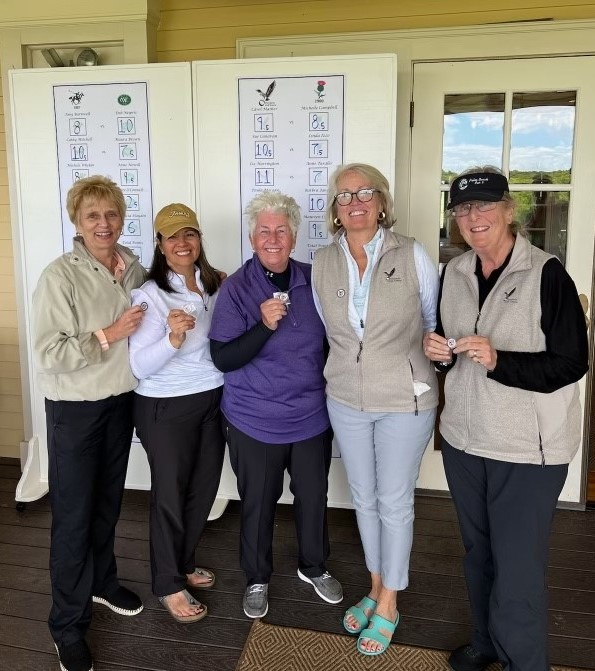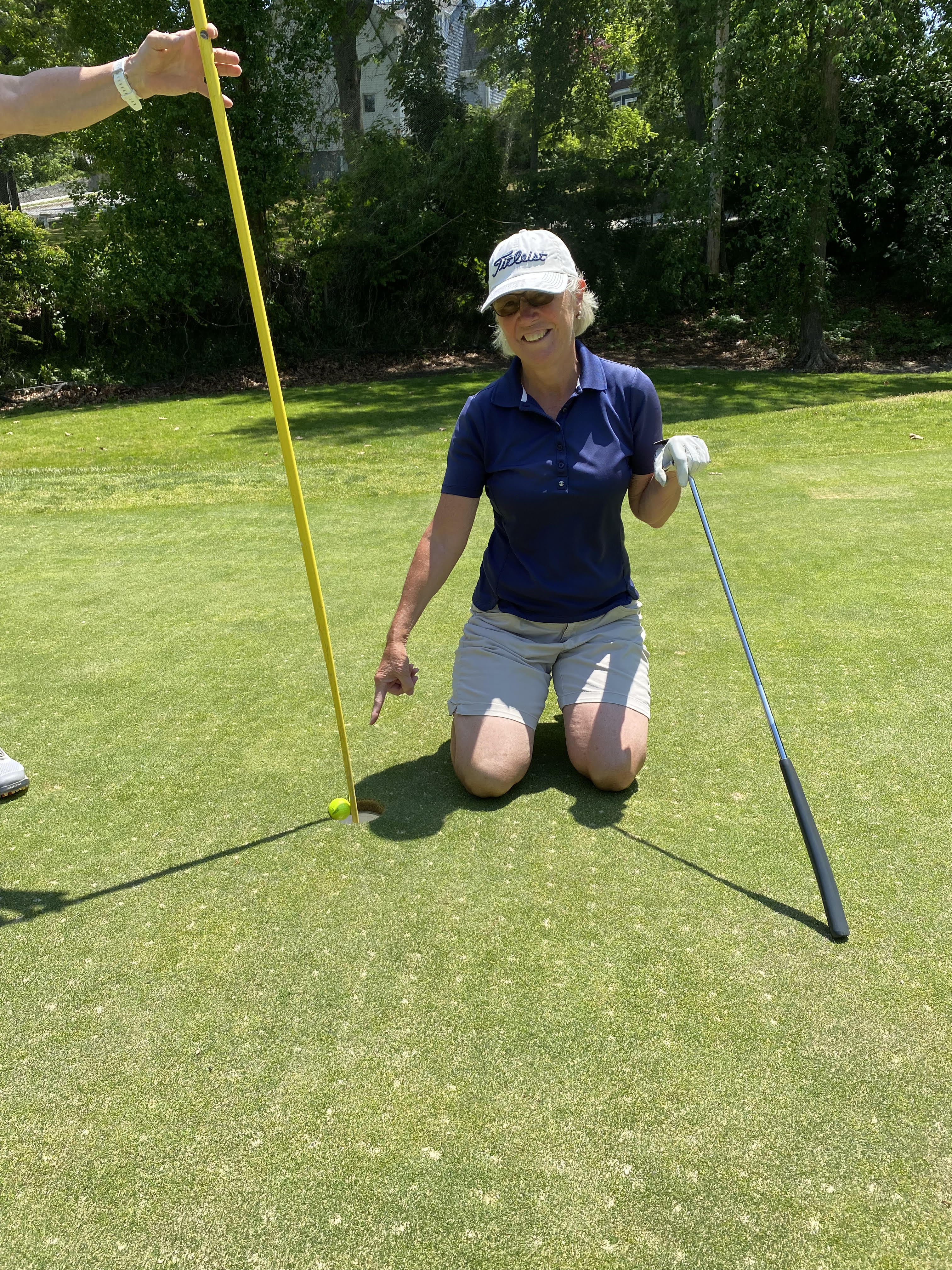 Another Hole in One!
Congratulations to Judy Kilday for her hole-in-one on 10 !!! Way to go Judy !!!!
Download the PLA Registration Form
Registration Form
You may fill out the form on your computer and email to Jeri Screnci:

You may Venmo your dues to: @Jeri-Screnci. Please make sure your name is clear, and add a note please with details.
OR
You may print form and mail with check payable to the Presidents Ladies'Association to:
Jeri Screnci
24 Captain Carlson Way
West Bridgewater, MA 02379